Surrealist Film
︎ visual system
︎ student project

The purpose of this project was to create a robust visual system for a film festival. Taking some liberties afforded to students, I decided to tackle the idea of creating a visual system for a hypothetical museum event highlighting a lesser known art movement. The films created by surrealists artists were abundant in freedom, creatively, and a large dose of weirdness. Channeling my inner unorthodoxy and fueled by research, a complex design system was created that lived across print, environment, and digital design.
A journal documenting my process and design outcomes for this project can be seen here.
Biggest Takeaway ︎︎︎
Confidence in my design decisions comes from thorough research.



Exhibit Design ︎︎︎
Animations ︎︎︎
Tickets & Schedule ︎︎︎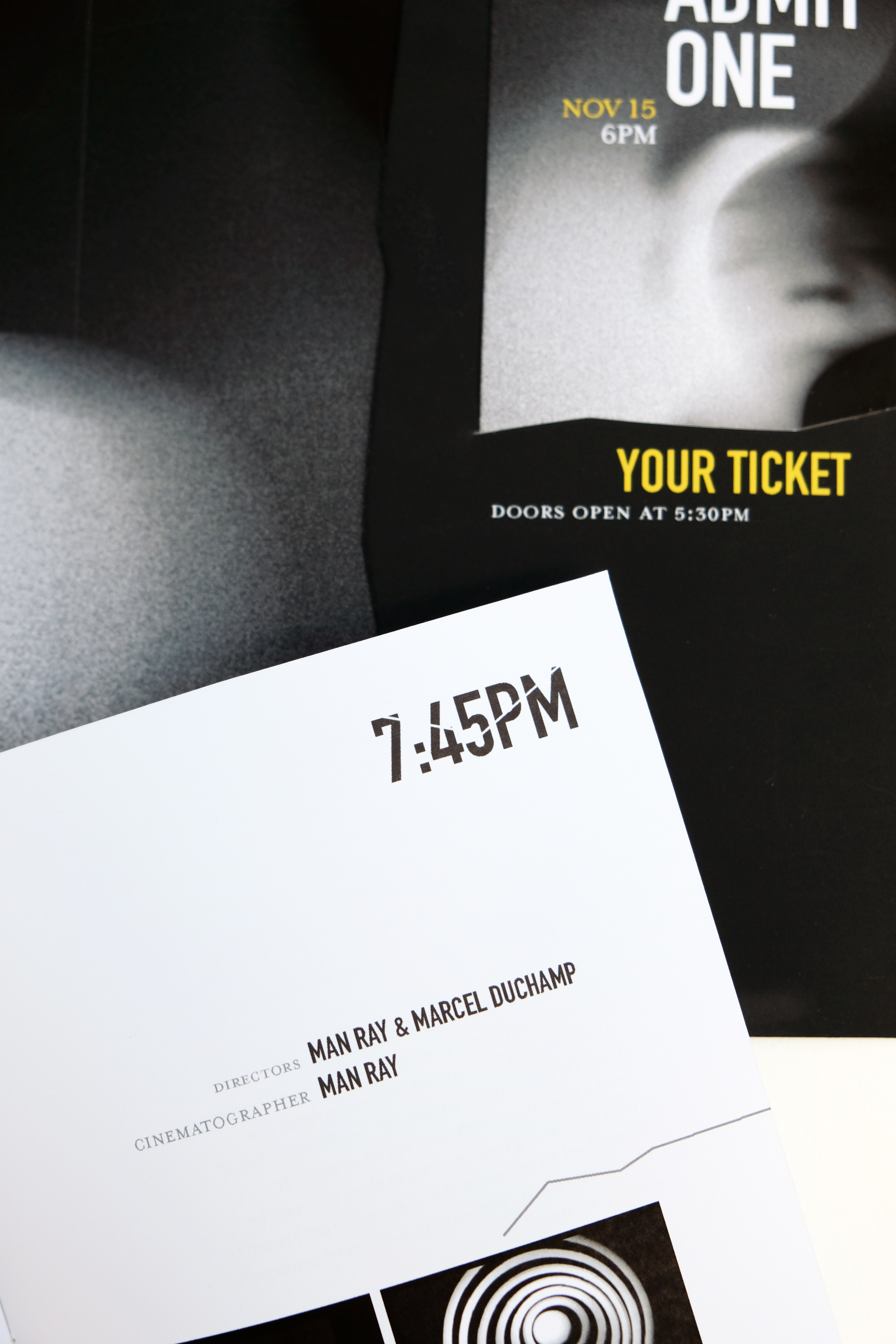 Catalog ︎︎︎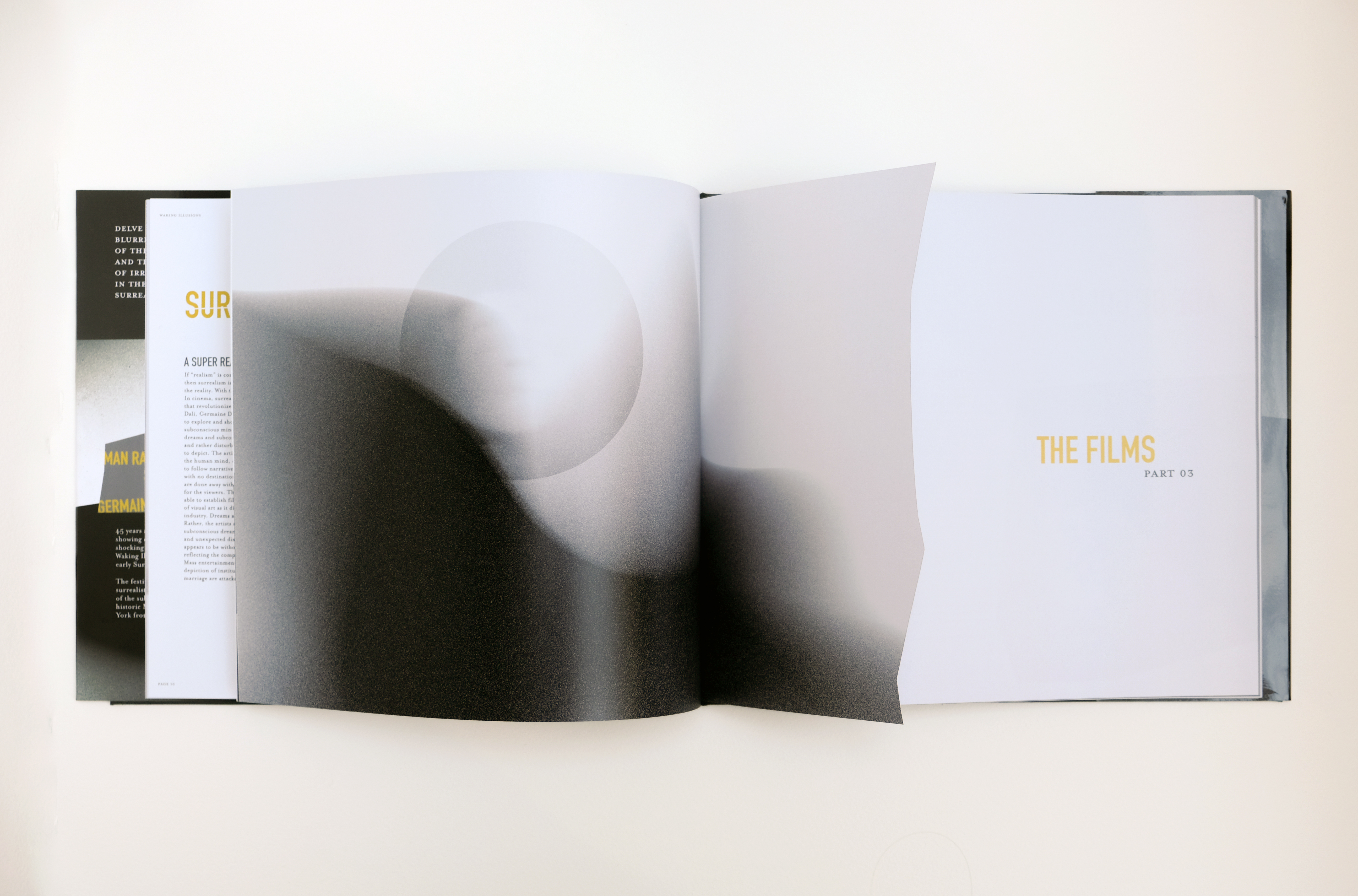 Website ︎︎︎
Advertisements ︎︎︎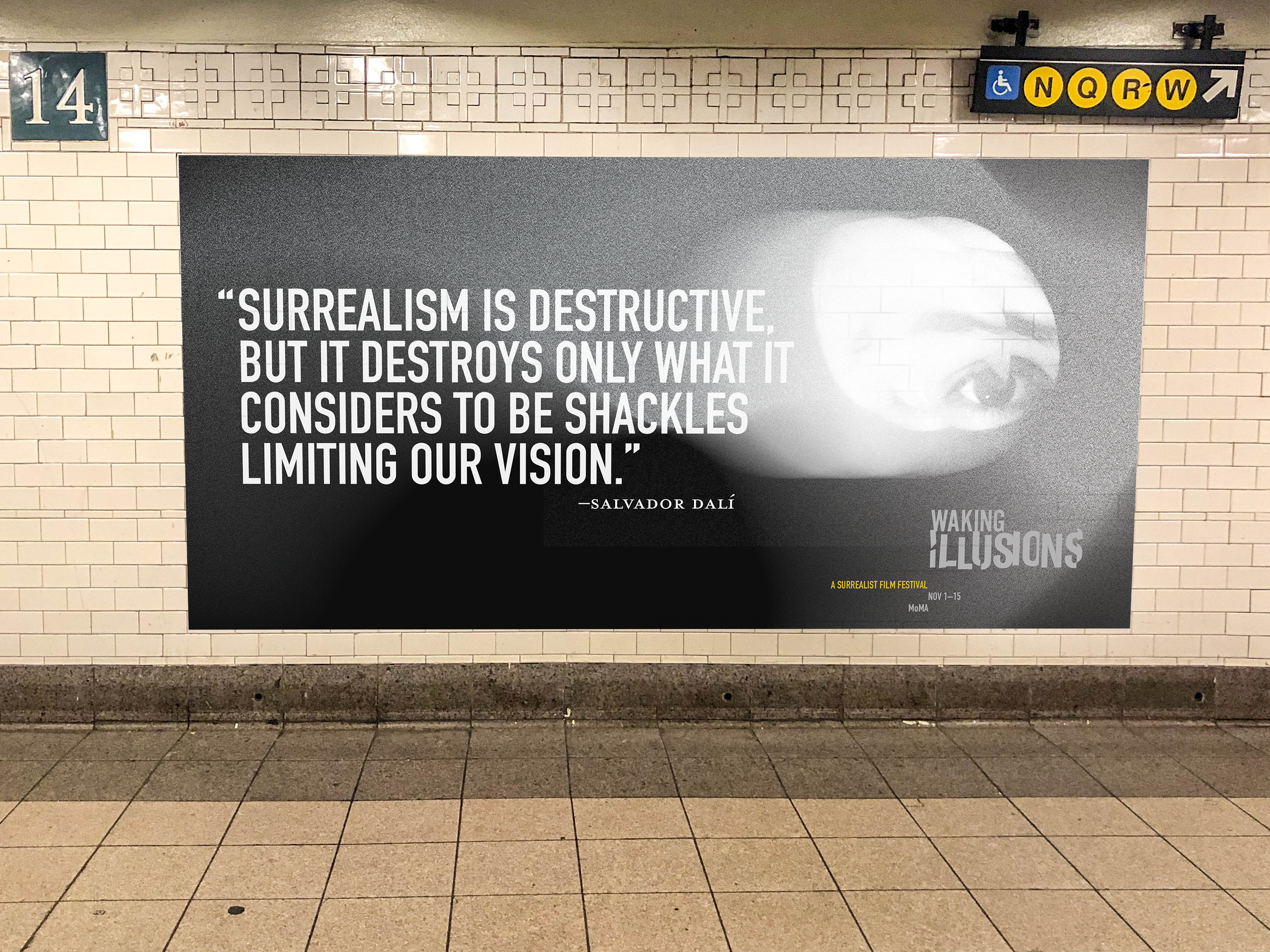 Social Media Profiles ︎︎︎
Photography Asset Creation ︎︎︎
MEAGAN FLORIS. SAN FRANCISCO. 2021.